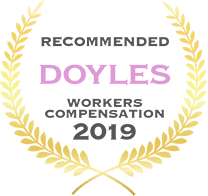 Recommended Work Injury Accident Compensation Law Firm
Recommended Public Liability Compensation Law Firm
Recommended Motor Vehicle Accident Compensation Law Firm
Recommended Public Liability Compensation Lawyer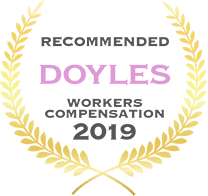 Recommended Work Injury Accident Compensation Law Firm
Recommended Public Liability Compensation Law Firm
Recommended Motor Vehicle Accident Compensation Law Firm
Recommended Public Liability Compensation Lawyer
We are an experienced team of Accredited Specialists in Personal Injury Law.
We specialise in Workers Compensation Claims, Motor Vehicle Accident Claims, and claims involving breach of a duty of care such as Public Liability. We're the experienced team you need to manage your case.
About Us

We provide legal expertise for compensation claims
Paul M.
10:38 12 Aug 20
Matthew Garling, Allison Luck and team where absolutely amazing in handling my case following an accident that had a significant impact on my health. Matthew listened and genuinely cared about my

...

situation, he and the entire team were responsive, understanding and professional throughout my case. I'd lost hope trying to deal with the insurance company, this changed after my first meeting with Matthew Garling, he gave me confidence that we could win my case. Which we did with an outstanding result. My family and I are so grateful. I strongly recommend Garling and Co if you require the support and backing of a compensation/personal injury lawyer.

read more
Miguel Z.
10:17 03 Aug 20
We highly recommend Garling & Co Lawyers because of their Professionalism, transparency, ethics, honesty and integrity. 5 Stars to Renee who was always there to answer our questions and handle our

...

cases in such a brilliant manner. We couldnt be happier with the result

read more
Dursun D.
05:40 20 Jun 20
Until Matthew and Allison stepped in as my Legal Representatives I was bullied, harassed, and treated unjustly by my insurance company along with their legal team. I was lied to, had false reports

...

written about me but when Garling and Co stepped in that all changed. For the amount of work and dedication both Matthew and Allison put in I will forever be grateful. They dealt with my matter swiftly and professionally. From getting the correct reports done to help my case to retrieving witness statements, they did it all. I'd like to thank the both of you from the bottom of my heart for helping end such a tormenting legal process and giving me more than I could ever imagine. Not just financially, but most importantly my freedom back. I hope that my review can make a difference in people knowing and believing that your legal firm truly does stand for what it does, help the people whom have been treated unjustly.

read more
Marie P
13:16 07 Jun 20
I was involved in a not at fault motor vehicle accident that left me with chronic pain and PTSD. At first, the insurance company of the driver at fault made me feel as if they were there to help

...

me. After some time, it became apparent this was not the case. Not taking my injuries seriously was an awful and frustrating experience. When I could no longer deal with the deceit, I sought out the help of Garling & Co Lawyers, and I'm so glad I did!From the first conversation I had with Matthew Garling I felt at ease. His genuine concern and excellent communication skills stood out. Throughout the whole process, Matthew patiently took the time to clarify things until I understood. His professional and personable approach, together with his strong work ethic was exceptional.I could not have asked for a better person to represent me, and I honestly don't know where I'd be if I had continued to deal with the insurance company myself.Matthew and his team at Garling & Co Lawyers are outstanding. They are of the highest calibre and receive my highest recommendation.

read more
Jim M.
05:00 15 May 20
In Sep 2019 after I received dispute letter of my works compensation liability claim from insurance I was devastated, it wasn't easy to find a good lawyer willing to take my difficult case. But

...

fortunately, I find Garling and Co Lawyers after I reading very good article about workers compensation law by Mr Matthew Garling. And he had kindly accepted my case on my seconded attempt with new evidence. I forgot my first meeting with him, but he put me back in straight way after I rang him and took his time to explain process with details after carefully looked my file.Mr Matthew Garling who is very down to earth person with friendly and knowledgeable with the complexities of workplace injury law. And so is his team. Ms Renee lawes who also is a great lawyer have the skilful technique with her naturally calm voice but convincing to make clear point with detailed importance part after well preparation on my case to the Arbitrator and respondents. She is very approachable, professional, knowledgeable and always willing to help me with questions I had at the time on numerous events, put on a complete and absolute masterclass in workers injury law on my behalf. just 2 days ago she has delivered to me that Arbitrator had rule the case in my favour after 8 month of hard work of Ms Renee Lawes, Mr Metthew Garling and his term. . And I will most delighted to recommend Ms Renee Lawes and Mr Matthew Garling and his team to any vulnerable person who need workers compensation law service like me.by Juliezhu

read more
Remon Y.
03:22 12 May 20
I highly recommend Mathew garling and his team for being honest with us since day one he explained every step that we were going in to and make a clear picture of whats happening next .he did the

...

best job to get the final results that I deserve. Can't thank you enough mathew and it was a pleasure dealing with you , you're the best God bless you always.

read more
Scott C.
23:45 09 Feb 20
Through absolute frustration in trying to deal directly with insurance companies following a life-changing accident I decided to contact a lawyer. Initially I tried one of the big guys and also

...

Garling & Co, the initial engagement was light years apart and after my first conversation with Matthew I decided to engage him and Garling and CO. It has been a long and challenging process however the team at Garling and Co Layers have been there all the way to explain the how and why of the process. Thankfully it is all over now and I am extremely happy with the outcome. I would not hesitate in recommending Garling and CO to anyone in the unfortunate position of needing a lawyer. Integrity and professionalism is how I would describe them.

read more
Clint W.
03:24 07 Apr 19
It's important to find the right lawyer for both you and your matter. I'd recommend Garling and Co lawyers to anyone! Do yourself (and the people around you) a favour and just give them a call.
Carlos I.
03:27 06 Mar 19
So far Mathew garling and his team have been doing a great job and they tell you how it is not just what you want to hear my case is close to finishing and I believe Mathew garling will do the best

...

job for his clients.

read more
Jackfields J.
19:38 24 Feb 19
I have a very good conversation with this gentleman. He is very professional and expert in his field. At the same time, his explanation is easy to understand. Communication is great. He listens to

...

your story .I will definitely come back to his services. Cheers.

read more
READ ALL TESTIMONIALS