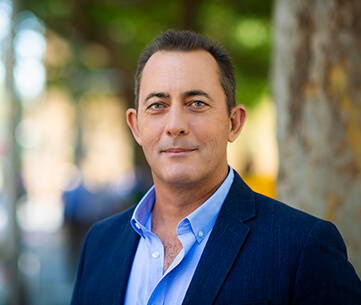 Matthew Garling
Principal Lawyer
Matthew Garling is an Accredited Specialist in Personal Injury Law approved by the Law Society of New South Wales. Matthew is also a member of Australian Lawyers Alliance a group of lawyers dedicated to fighting injustice from big business and insurers.
Matthew specialises in compensation law and has acted for thousands of injured people in work accidents, motor vehicle accidents and negligence cases over the last 20 years.
Matthews expertise extends beyond the law, completing a degree in Business Management before completing a Diploma in Law. His commercial experience early in his career was key in his development and gave him a solid grounding, across management, finance and marketing. These skills have been crucial in Matthews development in both business and law. Matthew is able navigate complex deals and negotiate the best possible financial outcome on behalf of his clients. Subsequently, most of Matthew's clients are referred by colleagues in the legal profession and doctors, who trust Matthew with the cases of their family and friends. These professionals recognise Matthew as one of the best personal injury lawyers in Sydney – if not the best!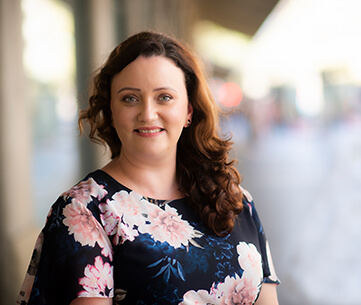 Emma Perkins
Lawyer
Emma is the most recent addition to the Garling and Co team, joining in 2019. Admitted in 2009, Emma has extensive experience in workers compensation, victims compensation, public liability, motor vehicle accidents, and medical negligence.
She has dedicated her life to fighting for those who are injured. Emma joined a law clerk program on completion of year 12, where she studied and worked full-time — allowing her to put her theoretical learning to practical application. Her claims experience includes District Court, Supreme Court, Court of Appeal, and all the way to the High Court.
Her clients love her approachable manner, highly organised nature, and clear communication skills. They know exactly what to expect at every stage and feel supported throughout what is often a challenging process.
Emma is a busy working mum. On weekends she enjoys spending time catching up with family and friends. She is a lifelong Macarthur region resident, where she can indulge in her passion for riding and showing horses at State and National Competitions.
What Emma loves most about Garling and Co is the opportunity to work at a boutique firm specialising in compensation. Where each client is dealt with personally and where the services offered are professional and tailored to that client's specific needs.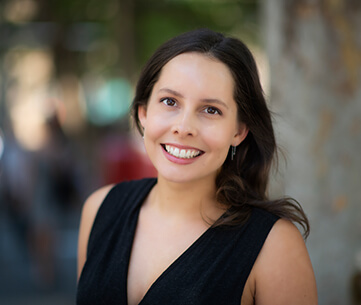 Renee Lawes
Lawyer
Renee joined Garling and Co while completing her Bachelor of Laws at Macquarie University. She has worked alongside Matthew for over 6 years, where she has honed her skills as a Personal Injury Lawyer while gaining valuable on the job experience before her admission in 2017.
A passionate advocate for those injured through Medical Negligence; she is an expert in the field of Disability Claims and applies her detail-focused, methodical approach to all cases.
Renee's clients comment on her competitive nature, her pragmatic approach, sensitivity under challenging circumstances, and always striving for the best outcome on their behalf.
When not at work, Renee loves the beach life and enjoys spending time with her family and friends on Sydney's Northern Beaches.
At Garling and Co Renee can capitalise on her competitive nature in fighting for injured clients, securing the compensation they deserve.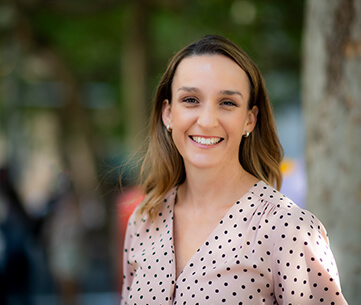 Alison Luck
Legal Case Manager
Allison joined Garling & Co Lawyers shortly after the firm started in 2011. She has over 20 years of experience working as a Legal Case Manager and has worked alongside Matthew since 2008.
Allison is an extremely efficient, organised, compassionate, and dedicated member of Garling & Co. She prides herself in assisting in preparing all of our client's cases thoroughly by obtaining and collating all the relevant information and data to ensure a smooth and successful conclusion for every client.
Allison is a mother of two school-aged children and resides on the South Coast of Sydney. She enjoys spending time at the beach with her family and keeping fit and healthy. Allison is a volunteer at her local surf life-saving club.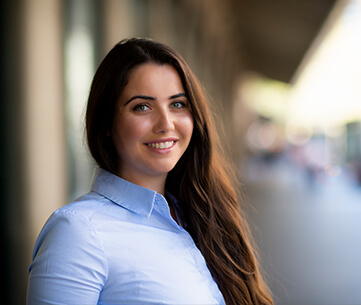 Kelli Robinson
Legal Support Co-ordinator
It is Kelli's friendly face that will greet you on arrival to Garling and Co. She has completed her Associate Degree of Law with a Paralegal major and interned with a family law practice before moving to her area of passion, personal injury.
Medical negligence is her primary area of interest as she has seen first-hand how traumatic these experiences are for our clients. She finds it very rewarding when our clients get the compensation they deserve.
She prides herself on providing a warm welcome to all clients, understanding that this journey is often complicated, and many clients have experienced traumatic circumstances.
Kelli is a lifeguard and enjoys spending time at the beach. If she isn't at the beach, she is at home enjoying the garden or a great book!
At Garling and Co, Kelli can use what she learned though her education and continues to learn on the job. Kelli enjoys working in a highly regarded firm and looks forward to continuing her career in personal injury law.
Kylie Gill
HR / Marketing Director
Kylie is a founding team member, joining Garling & Co in 2011. Her vision brings our marketing strategy to life and her signature style can be across our brand, website and communication strategy.
Before Garling and Co, Kylie had a 20+ year career heading Sales and Marketing teams in International Hotel and Tourism Companies. Her work experiences include well-known international brands such as Hyatt Hotels, TFE Hotels, and Santa Monica Travel and Tourism.
Kylie is well known for her analytical approach to business, being able to quickly digest data and intelligence and turn this into a multi-channel marketing strategy. Integral to this role is managing our agency relationships and external partnerships, which is done with a clear vision and well-articulated deliverables. She is a strong communicator who is always following a plan.
On weekends Kylie is a highly engaged mum to 3 children, so you will see her on the sidelines of sport across Sydney!
Working at Garling and Co means Kylie can combine her passion for ensuring individuals who are injured in the workplace understand their rights together with developing the tools to make this information easy to find, produced format that is easy to understand.
Rebecca Dunshea
Legal Support Co-ordinator
Rebecca is the most recent recruit to the ever-growing Garling and Co team! She joins us with a wealth of knowledge in both Motor Vehicle and Personal Injury claims, working previously for a large suburban compensation firm.
Organised, diligent, and thorough, Rebecca's systematic approach consistently delivers the highest quality work. She is the welcoming voice on the telephone, providing our clients with updates as they need and following up with any requests they may have.
Outside of work, Rebecca loves fitness! Zumba, Gym, and all styles of dance - she is energetic and always active. A passionate traveller - she loves to explore!
Rebecca is delighted to be part of our boutique firm, where she can provide a high level of personalised customer service to all Garling and Co clients.