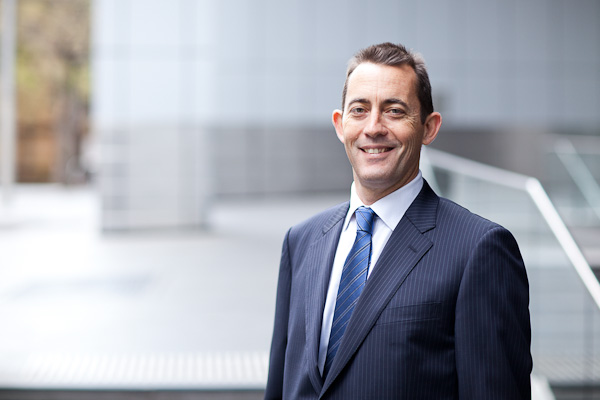 You only have one chance to obtain proper compensation.
The loss of your ability to earn an income to support your family is a stressful and frightening time. You need to secure your family's financial security in case you can't return to work or to work that can earn you enough money to support your family.
You have only one chance to secure your financial future by obtaining the best possible settlement of your claim, choose the wrong lawyer and you could lose everything.
One simple question
Congratulations, by reading this guide you have separated yourself from all those who are looking for a lawyer and who will make the critical and costly choice of choosing a compensation lawyer to represent them without knowing how to make sure they have the best lawyer for their case.
There are lots of lazy lawyers who charge large fees without much result and can ruin the one chance you have of obtaining proper compensation.
The internet has allowed lots of hype and grand claims to be made. Most compensation lawyers offer the same things on their websites:
Free consultation
No win no fee agreements
Years of experience
For most people there is really no way to tell which lawyer or website is "the best".
You may ask a friend but thier recommendation may not work out.
The best way is to make sure for yourself that the lawyer you hire knows what they are talking about.
There is one simple question you need to ask any lawyer before you get them to represent you in an injury claim.
Here it is…
Are you a NSW Accredited Specialist in personal injury law?
That's it… a very simple question.
If the answer isn't yes then you have the wrong lawyer for your claim.
It is a simple question and should be answered yes.
If your lawyer does not answer this question directly, or tells you it is not important, you should immediately get up and walk out of his or her office or hang up the phone because your claim is far too serious to be dealing with a lawyer who is not straightforward with you.
You have one chance to get the right lawyer for your claim and it's the most important decision you will make.
You must choose a lawyer who is an acknowledged expert in compensation law
The Law Society of NSW gives specialist accreditation to those personal injury lawyers who have passed an independent exam demonstrating their skill and expertise and have also passed a peer interview with other expert compensation lawyers. Only lawyers who are really experts in this area are accredited by the NSW Law Society.
If the lawyer you are consulting is not an Accredited Specialist in Personal Injury Law by the NSW Law Society then you have the wrong lawyer.
This is the same principle as seeing a medical specialist for treatment. Would you trust your GP to perform knee surgery? NO, you would consult with an orthopaedic surgeon who specialises in knee surgery.
It's the same in law, don't use the local solicitor in your suburb who says he has experience in injury claims, only use an accredited specialist personal injury lawyer.
If I had a family law issue I would see a family law accredited specialist and if I had a criminal charge I would see a criminal law accredited specialist and so on.
I see too many people make the mistake of believing that any lawyer can handle an injury claim, that all lawyers know what they are doing. The truth is the complete opposite. The law is so complex these days that a lawyer must specialise in one area of the law.
You can only become a NSW Accredited Specialist in Personal Injury Law if you have experience, know what you are talking about and are trustworthy.
Another question which should be asked is…
Who in the office will actually be handling my case on a day to day basis and are they a NSW Accredited Specialist in personal injury law?
This is the probably the second most important question that you must ask. The lawyer you might be speaking with at the initial consultation, who could be a partner and an Accredited Specialist may not actually be the lawyer handling the case.
Most of the larger law firms use the approach where you will initially speak to a partner who seems impressive and is an Accredited Specialist but then your case will be handed to a more junior lawyer. This junior lawyer will not be an accredited specialist and will be inexperienced and will make errors on your claim. The junior lawyer may be using your claim to gain experience.
You need to know the name of the lawyer who is actually doing the legal work on your claim and if that lawyer is an accredited specialist in personal injury law. If not, you have the wrong lawyer.
This issue is simple – do you want a lawyer that you can call with experience who knows what they are doing and will provide value or do you want to be treated like a commodity or a number. The larger law firms tend to farm out cases to junior lawyers. You will have difficulty ever speaking to a senior lawyer, you will probably never hear from the Partner again and you will not get the result you deserve.
Don't get delegated to a junior lawyer
Here are 3 more things to think about when choosing your lawyer:
Make sure you are getting straight answers and make sure you like your lawyer. You will be spending a lot of time talking to your lawyer so make sure it is someone you will be able to get along with and someone your trust. This is very important
Don't choose your lawyer because his or her office is close to home and is convenient. This is one of the best ways to get a lawyer who is not a specialist personal injury lawyer. The best lawyers usually work in the CBD as this is where the Supreme Court is located and where they spend their time. Whilst a lawyer may be convenient, make sure they are an accredited specialist in personal injury law.
An experienced lawyer even if they charge more will always be more worthwhile over a less expensive, inexperienced lawyer. You only have one chance to obtain proper compensation and it must be done well. The more experienced lawyer whilst charging more will get you a result which more than makes up for the added expense and in less time. An inexperienced lawyer will be charging you to learn on the job, that's not who I would want handling my case.
The most important decision you can make in your compensation claim is choosing the lawyer to represent you. Don't just go for the first lawyer you find or the large firm. All lawyers are not the same. There are good lawyers and bad lawyers. If necessary you need to interview a number of lawyers before deciding on the one you want to represent you.
Make sure the lawyer who is actually handling your case on a day to day basis is a NSW Accredited Specialist in Personal Injury Law.
If you have any questions, please don't hesitate to contact us.