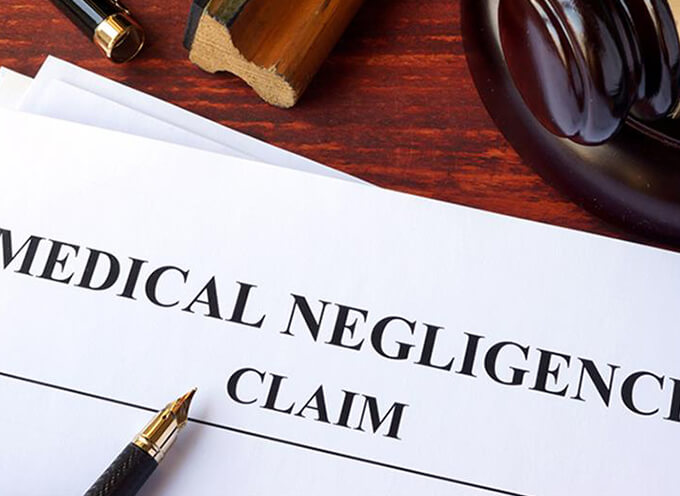 Any such deduction is a medical expense and is recoverable from the insurer.
Does a medical negligence settlement affect my medical or Centrelink benefits?
Yes, at the successful conclusion of your claim you are required to refund the Federal Government the following;
Any treatment expenses for your injury that have been paid for by Medicare, and;
Any benefits received from Centrelink due to your inability to work.
How do I pay back Medicare?
You will need to sign a declaration and send the forms back to Medicare. This form will be used to calculate the amount to be repaid to Medicare when your matter settles.
Medicare will then send you a "Notice of Past benefits" which specifies the amount that you must repay for the Medicare benefits you have received. This document will be sent to you and to the insurer. The insurer will not pay any settlement money until they have received this notice.
If this document is not completed before settlement, then 10% of the settlement money will be deducted by the insurer and sent to Medicare as a bond while you complete the Medicare paperwork. If you have not put any treatment on Medicare, then Medicare will return the 10% direct to you.
How do I pay back Centrelink?
If as a result of your injury you are unable to work injury and have had to claim benefits from Centrelink in the form of a disability pension and you later receive compensation for the injury preventing you from working you will need to pay Centrelink back.
You are not entitled to keep both the disability pension and compensation for the same period.
Should you obtain a lump sum amount to represent your future loss of income (whether you have previously received Centrelink benefits) then Centrelink will prevent you from claiming a disability pension for a period determined by Centrelink based on the amount of compensation you receive, this is called a preclusion period. We will provide to you an estimate of the preclusion period during which you will be prevented from receiving any benefits from Centrelink if an offer of settlement is made in your claim.
If you have any outstanding debt owed to Centrelink (of any kind) this debt may be deducted from any resolution of you claim which involves a lump sum payment for future loss of income.
If you have received a Centrelink pension or benefit, or have debt owed to Centrelink you should advise your lawyer at the earliest opportunity.