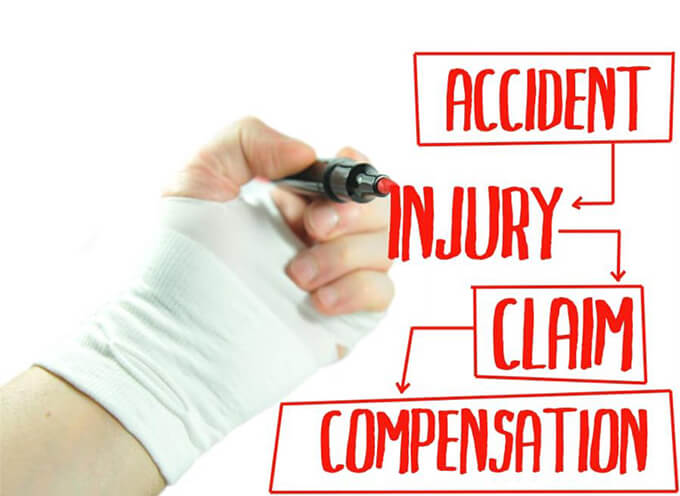 The insurer is also required to pay an amount for legal costs determined by a scale in the Workers Compensation Regulations.
Loss of income
The amount of financial loss is divided into;
Past loss of income – from the date of injury to the date of the settlement conference or Award.
Future loss of income – from today into the future until your statutory retirement age.
Loss of superannuation – you are also entitled to loss of superannuation based on the gross loss of both past and future loss of income awarded.
Schedule of damages
Name: John Citizen
DOB: 28/02/1970 – Current age 46
Years until retirement (age 67): 21 years
5% multiplier 685.6
(Note a multiplier of 5% is always used when finding the present value of any future loss)
Past Wage Loss
29 September 2002 to 5 November 2005 (162 weeks @ $600 net per week) $97,200.00
Future Wage Loss
$600 net loss p/w x 685.6 less 15% $349,656.00
Note: 15% is usually deducted for the vicissitudes of life
Past loss of Superannuation
11% of past net loss $10,692.00
Future loss of Superannuation
13.5% of net future loss $52,448.00
Final Total: $509,996.00
From any Work Injury Damages claim agreed or resolved as above, any past workers compensation payments received for wages paid must be deducted from the total.
For example Mr Citizen in this example received $400.00 per week in weekly benefits for the past period claimed of 162 weeks so 162 x $400 = $64,800.00 must be deducted and refunded to the Workers Compensation insurer as a claimant cannot receive the same compensation twice.
Damages are only payable against an employer for loss of income including loss of superannuation. Unfortunately no compensation is payable for pain and suffering, future medical treatment or care and assistance.
You can receive these types of compensation if your claim is against a non-employer. Claims against an employer are as a result worth a lot less than claims against non-employers so it is always important to obtain proper legal advice as to your rights.